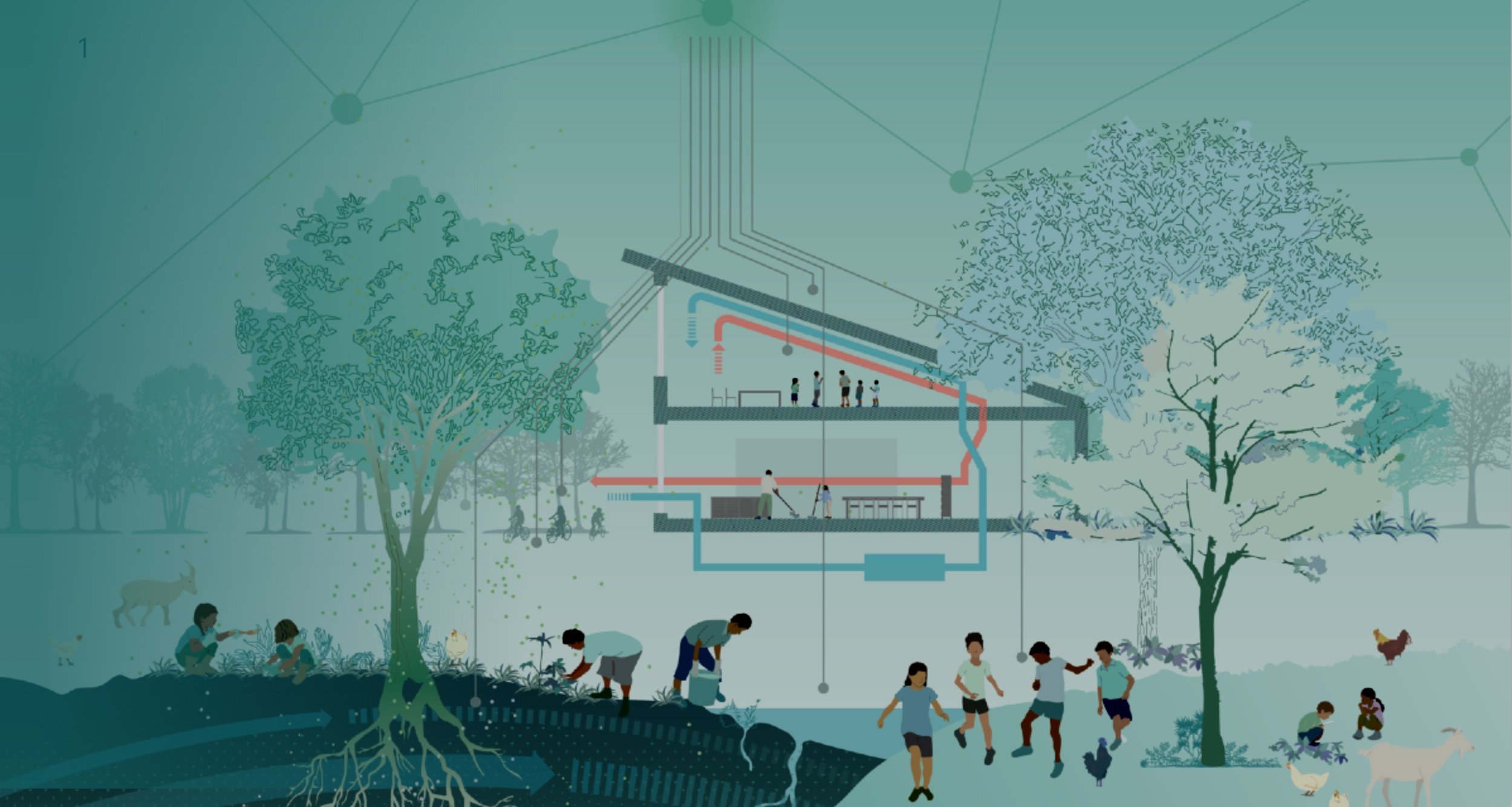 RewirEd Provocations
Unlocking Systems Change in Education through experimentation


RewirEd Provocations
Co-designed by Radicle through engagement & consultations with cross-sectoral stakeholders, the Provocations are north-star statements or radical ideas that address systemic, complex, and structural challenges in education, targeting a desired future different from what's currently seen to be possible. They serve as anchors for bold experiments & initiatives to be co-developed, tested, and launched in the Sandbox.
Led by Dubai Cares, in partnership with Expo2020 Dubai and in close coordination with the UAE Ministry of Foreign Affairs and International Cooperation (MoFAIC), and delivered in partnership with global stakeholders, RewirEd is a global platform that aims to be a catalyst in redefining education to ensure a future that is prosperous, sustainable, innovative and accessible to all. RewirEd Provocations is a collaborative initiative under the umbrella of RewirEd.
Below are the 6 provocations that have emerged from the explorative process. The 6 provocations contain a set of proposed ideas or experiments to begin the dialogue for collaboration & collective action. These experiments are a mix of (1) ideas that have never been attempted before, (2) ideas from around the globe that worked and could be scaled/adapted to other regions, and (3) ideas that have emerged from the system map research and hold potential to create systemic shifts in the education sector.
By collaborating and working with interested partners from across sectors, the Sandbox intends to connect, collaborate and co-create experiments across the 6 Provocations and meaningfully co-create a better way forward for education.
The Journey so Far
In 2020, Dubai Cares partnered with Radicle, to co-design & launch a set of provocations alongside a system map of global education together with key stakeholders. The aim of the provocations is to push the boundaries of our thinking around what the future of education could look like and facilitate collaboration between new and unlikely allies to take these ideas forward.
Over a period of 12 months, a detailed exploration and consultation process was conducted with diverse stakeholders from within and beyond the education sector, resulting in a set of fifteen provocations. The provocations were then redefined and shortlisted to six, based on the feedback and ratings from key partners of Dubai Cares as well a global audience at the RewirEdX virtual event in December 2021.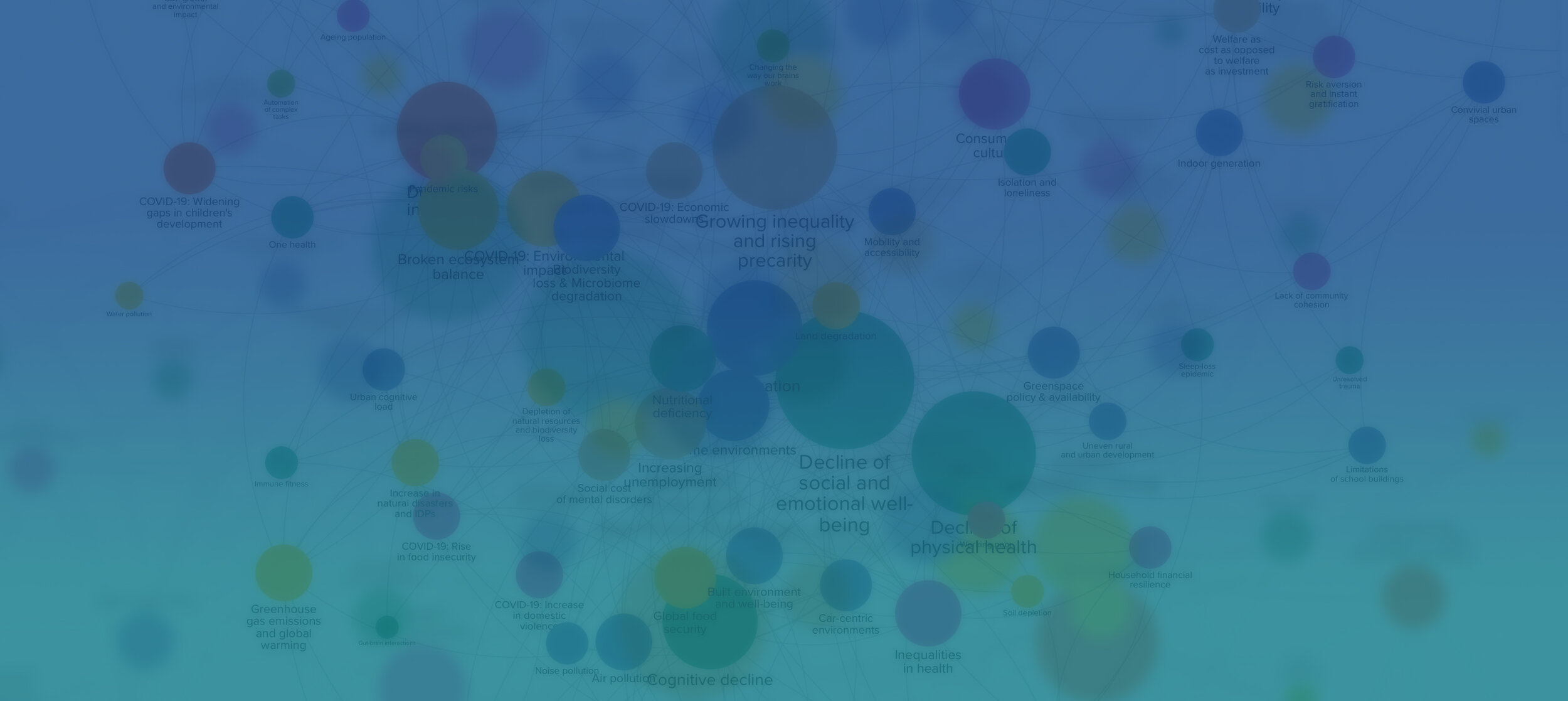 The RewirEd System Map
What if there was a way to map both the challenges and opportunities in education - so as to ask ourselves better questions and unearth new thinking in education?

Developed over nearly 12 months, the RewirEd Systems Map is a pioneering attempt to begin this journey of visualising and navigating the complexity and interdependencies in & around education. Highlighting the emerging drivers, failures, opportunities and trends that goes beyond the usual surface-level issues, to identify the root causes that often get ignored or sidelined, the system map enables us to explore radical pathways for rewiring education.
Get Involved - Join the Sandbox
With a focus on enabling meaningful relationships, actions, and implementation — the Sandbox aims to bring together pioneers, leaders, and innovators within and beyond the education sector to connect, collaborate and co-create experiments across the 6 Provocations.
Have an idea or solution that addresses systemic challenges in the education sector or keen on supporting coalitions that are working on transformative solutions?
Join the Sandbox and be a part of an enabling platform to unlock change in education through experimentation!