On the sidelines of the 75th United Nations General Assembly (UNGA) in September 2020, Dubai Cares in partnership with Expo 2020 Dubai and in close coordination with the UAE Ministry of Foreign Affairs and International Cooperation (MoFAIC), launched a new platform with the vision to rewire education for a future that is prosperous, sustainable, innovative and accessible to all.
RewirEd works towards ensuring that education and learning are at the center of human development and investment, as well as ambitiously seeks to unlock new solutions and innovation for the future of education by fostering collaboration between new and unlikely allies, whilst bringing together existing platforms and partnerships to amplify their impact.
Since 2020, RewirEd has delivered three key initiatives with the aim of catalyzing a truly global conversation on education. However, our journey has only just begun and will continue with our flagship RewirEd Summit, the first of its kind global education gathering bringing together participants and speakers from around the world for a much-needed multi-stakeholder dialogue on the future of education and its role in ensuring a sustainable future for all.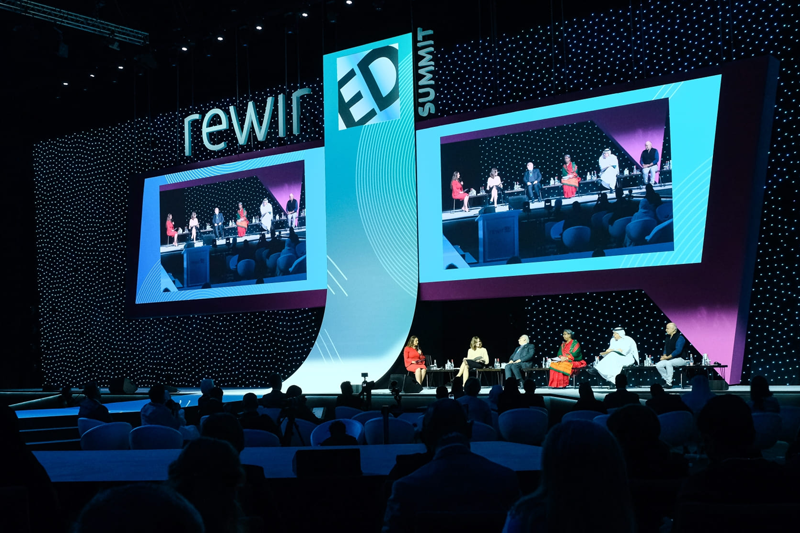 RewirEd Summit, held between 12-14 December 2021 at Expo 2020 Dubai, focused on three key pressing areas in Education globally: Youth, Skills and the Future of Work; Innovation in Education; and Education Financing. The Summit convened education stakeholders including educationalists and front liners, policy makers, youth, the private sector, international organizations, and foundations, among others together in one place for three days to engage in discussions, panels, hands-on workshops, and to launch exciting initiatives and experiments, and much more.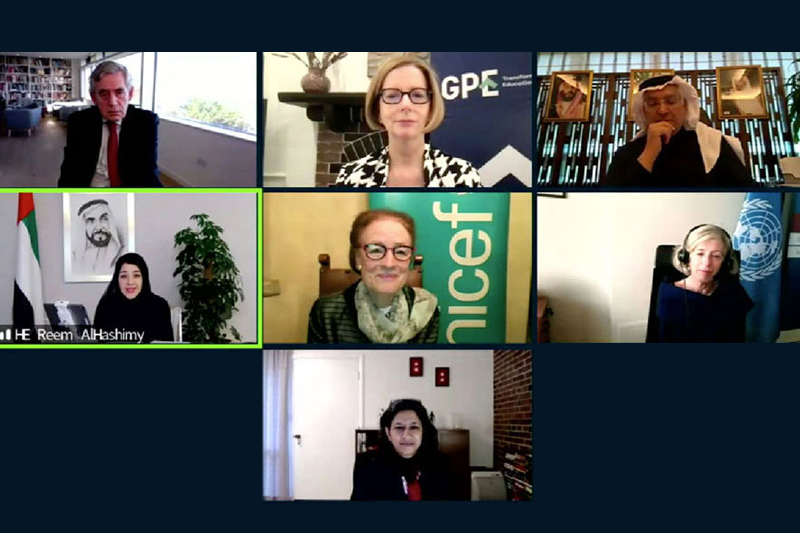 RewirEdX was a virtual conference offering global education stakeholders the opportunity to engage in an action-orientated dialogue and debate, particularly in relation to learnings, challenges and opportunities that have come about in response to COVID-19.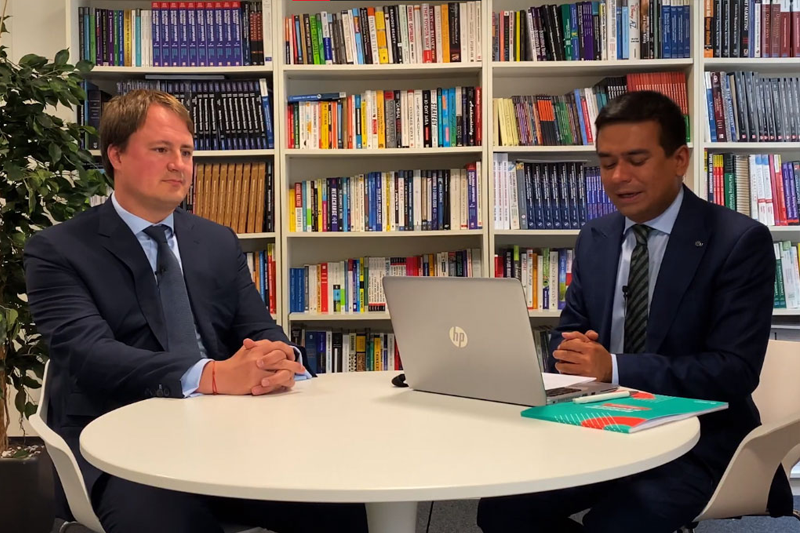 RewirEd Talks was a platform for everyone to host and share their own discussions on the future of education. RewirEd Talks aimed to engage people of all ages and backgrounds from around the world by encouraging them to host bold and thought-provoking conversations on education. The main goal was to trigger conversations on education that will help reshape education.