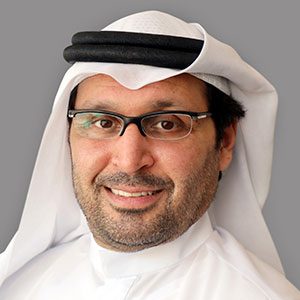 Dr. Tariq Al Gurg
CEO and Vice Chairman
Dubai Cares
With less than eight years to go to 2030, the future of humanity is at a tipping point. We may not see it, but we are there. Our education systems have been in a dire need of a transformation for the last many decades, and today, with the disruptions caused by the COVID-19 pandemic and the rapid shifts in the digitalization of learning, the need for this transformation has become more important than ever.
If education does not deliver on its promise to equip children and young people all over the world with the skills they need to tackle future challenges, we will then be known as the generation who did nothing, when we could do everything. That is why Dubai Cares, in partnership with Expo 2020 Dubai and in close coordination with the UAE Ministry of Foreign Affairs and International Cooperation (MoFAIC), hosted the RewirEd Summit at this critical time.
Over the course of three days, the RewirEd Summit focused on three thematic areas: Youth, Skills and the Future of Work; Innovation in Education and Education Financing. The summit addressed the most critical issues in the education sector globally, featuring 500 speakers and bringing together over 4,300 attendees joining the debates, discussions and networking. Participants represented over 140 nationalities, resulting in a truly global conversation, and the summit ensured a mix of high-level and technical conversations, with a strong focus on collaboration and partnership. There is no doubt that the RewirEd Summit has sparked amongst us all, a renewed sense of hope. However, a lot remains to be done to tackle these global education challenges and it will take more than radical ideas and disruptive dialogues to enable lasting change. The work is not over yet. RewirEd is a global platform with a clear vision: to rewire education for a prosperous and sustainable future. To achieve this vision, we remain dedicated in our efforts to continue collaborating, reflecting, innovating and transforming with existing partners, alongside new and unlikely allies. The RewirEd Summit is an important building block that will feed into the UN's Transforming Education Summit, due to be convened by the UN Secretary-General, H.E. António Guterres, at the UN General Assembly in September 2022.
As part of this mission, we at Dubai Cares were pleased work with the Education Commission on the "Rewiring Education for People and Planet" report that builds on the discussions held at the RewirEd Summit and outlines how our interconnected systems – health, education, economic development, and the protection of our planet – can jointly deliver prosperity and peace for the present and future generations. The report proposes an ambitious way of working across sectors and stakeholders to seize win-win opportunities to realize an education transformation together with the wider development agenda. In this world of multiple, interconnected crisis and ever-scarce resources, we must work together toward win-win solutions and a plan of action that will deliver a united vision of prosperity, with people and the planet at its center.
We are at a pivotal moment, with no time to waste. Education must become everybody's business, and must be seen as the priority investment in order for our children to have the future they deserve.